Playing golf has endless benefits, but it's not very beneficial if you don't know what you're doing! Whether you're a beginner wanting to learn from scratch, or simply looking to just improve your swing – we have golf coaching options to suit everyone!
Why Coaching?
We're passionate about helping you play better golf.
Every golfer enjoys the game more when they're hitting good shots and playing well. This is our mission for you.
Think back to your last few rounds and try to pinpoint an area that cost you shots…
Maybe, you had too many three-putts as a result of poor distance control? Or did you miss too many fairways to the right meaning you had to chip out sideways? It could be that you play well in practice rounds with your friends but struggle to replicate that in competitions?
Through our experiences in the game and our PGA education, we appreciate that every golfer is different. That's why we offer a range of lessons and packages to suit everyone.
Lessons will cover: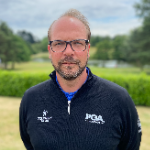 Simon Dainty - Retail Manager / Club Professional
Simon turned professional after a successful amateur career achieving representation for England and winning the England U18 Schoolboys Championships. Having enjoyed over fifty professional wins across Europe, he has now turned his focus to developing golfers to maximise their potential. Having gained valuable experience from training with Master Professional Pete Cowen (the most successful coach on the European tour) and Mike Hebron, Simon has a wealth of knowledge on swing mechanics and believes you have to instil constants to gain consistency, something every golfer needs. He has worked with all standards of golfers to bring out the best in them from beginners, County players, International golfers, and Professionals. He draws on his experience in his previous role as Head of Schools for the Lee Westwood Golf School to provide a structured learning approach, working with what players have in a simple but successful way. His motivation to improve a player is infectious, his strong people skills and communication help provide a unique coaching experience.
---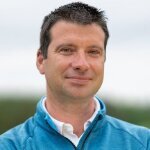 Roly Hitchcock - Head PGA Professional
Roly Hitchcock is Professional Golfers Association (PGA) Level 4 Coach and started his training at Stoke by Nayland Golf Club. During his career, Roly has held a variety of significant teaching posts including U18s Girls Coach for England Golf's East Region and Essex County Coach. He has also worked for various development academies, and really enjoys developing players understanding of the game, and working with the player to understand their wants and needs. He feels communication between the player and coach is vital in helping reach a player's goals and dreams and specialises in development programmes with 24/7 contact available. Roly believes that impact is the most important part of the game and is often the area that many golfers neglect in all aspects of the game. Our bodies are all built individually, so are each of our swings.
---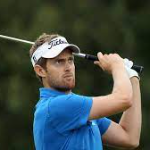 Jamie Moul - EGTF Professional
Ranked No.1 Amateur in the World in 2007, Jamie's amateur wins include the 2006 Lytham Trophy and the 2007 Brabazon Trophy. Jamie moved to the professional ranks after competing in the 2007 Walker Cup. In 2011, he recorded his first professional victory at the Acaya Open in Italy on the European Challenge Tour, which led to Jamie earning his playing rights on the European Tour the following season. With a wealth of knowledge to share and experience to pass on, Jamie is now offering range lessons, short game specific coaching and on-course tuition at Stoke by Nayland Hotel, Golf and Spa.
---